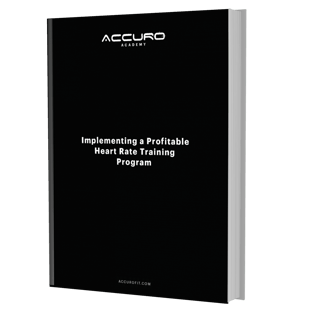 As professional trainers & coaches, we are working at a time that our profession is integrating technology, science, and the art of coaching and interpersonal relationship building at a level never before seen in the history of sport performance and fitness. This means to remain relevant and competitive, it is critical that we acquire as much functional knowledge and practical experience as we can in this integration to offer the best results for our clients and organizations.
The goal of a true professional is to never be an expert, but to acquire expertise and remain current by being a life-long learner. When we think of ourselves as experts, we limit our ability to grow, learn, and adapt. But, if we take the position of being open to constantly acquiring knowledge and skills, we become an incredible resource to our clients and peers.
The objectives within this paper are straightforward and practical:
Empower you with expertise to be able to effectively use heart rate training to powerfully benefit your clients in a useful and results driven manner comfortably.




Build your skills of how to talk about heart rate training to both "sell" your clients on your professional knowledge and increase revenue for yourself and your organization.




Set you apart from the average trainer and coach with your knowledge of heart rate technology and exercise science.